FLUORESCENT LUMINAIRES
HLA T8 CLIP-IN MOUNT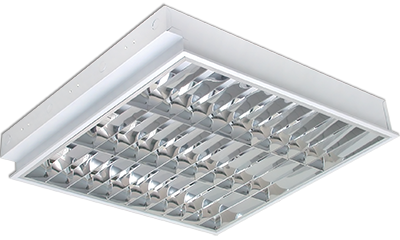 Features
For standard T8 G13 base lamps
Available in single and double lamp
Optional reflectors and diffusers can be attached
HPP ballasts as standard configuration
HDA ballasts as 1-10V dimming option
2-hr or 3-hr emergency lighting option
Constructions
| | |
| --- | --- |
| Body | White powered coated sheet body |
| Lamp holder | BJB, flame retardant grade |
| Wires | UL approved, 105°C |
| Terminal block | BJB, flame retardant grade |
Types of Optics
G1 High gloss parabolic aluminium side-reflectors and high gloss parabolic cross-lamellae
G2 High gloss parabolic aluminium side-reflectors and matt mill-finish cross-lamellae
G3 High gloss parabolic aluminium side-reflectors and matt cross-lamellae
M1 Matt parabolic aluminium side-reflectors and matt mill-finish cross-lamellae
M2 Matt parabolic aluminium side-reflectors and matt cross-lamellae
M3 Matt parabolic aluminium side-reflectors and matt parabolic cross-lamellae
ECGs Options
HPP T8 ballasts are the standard ECG for non-dimming applications. The ballasts are characterised by very high reliability and performance.
For dimming applications, HDA T8 ballasts can be selected. The ballasts support industrial standard 1-10V dimming interface.
To have emergency lighting function,  a HED emergency lighting unit is connected to one of the above electronic ballasts as a whole system.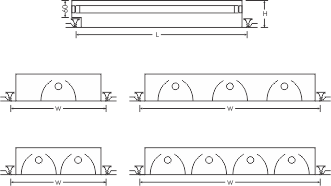 Compliances
EN 61347-2-1 Lamp controlgear. Particular requirements for starting devices (other than glow starters)
EN 61347-2-3 Lamp control gear – Part 2-3: Particular requirements for a.c. and/or d.c. supplied electronic control gear for fluorescent lamps
EN 61347-2-7 Particular requirements for battery supplied electronic controlgear for emergency lighting (self-contained)
EN 60929 AC and/or DC-supplied electronic control gear for tubular fluorescent lamps – Performance requirements
EN 60598-1 Luminaires. General requirements and tests
EN 60598-2-2 Luminaires. Particular requirements. Recessed luminaires
EN 60598-2-22 Luminaires. Particular requirements. Luminaires for emergency lighting
EN 55015 Limits and methods of measurement of radio disturbance characteristics of electrical lighting and similar equipment
EN 61000-3-2 Electromagnetic compatibility (EMC) – Part 3-2: Limits – Limits for harmonic current emissions (equipment input current ≤ 16 A per phase)
EN 61000-3-3 Electromagnetic compatibility (EMC) – Part 3-3: Limits – Limitation of voltage changes, voltage fluctuations and flicker in public low-voltage supply systems, for equipment with rated current ≤ 16 A per phase and not subject to conditional connection
EN 61547 Equipment for general lighting purposes. EMC immunity requirements
FSD Circular Letter No. 1/2006: PPA-104(A) 4th Rev Fire Safety Standards for Emergency Lighting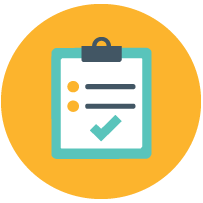 Model
Lamp
Type
Length
L (mm)
Width
W (mm)
Height
H (mm)
HLA-5#168PP
T8 G13, 1x18W
599
299
95
HLA-5#218PP
T8 G13, 2x18W
599
299
95
HLA-5#318PP
T8 G13, 3x18W
599
599
95
HLA-5#418PP
T8 G13, 4x18W
599
599
95
HLA-5#136PP
T8 G13, 1x36W
1,199
299
95
HLA-5#236PP
T8 G13, 2x36W
1,199
299
95
HLA-5#336PP
T8 G13, 3x36W
1,199
599
95
HLA-5#436PP
T8 G13, 4x36W
1,199
599
95
※ Replace "#" with "G1", "G2", "G3", "M1", "M2" or "M3" for required optics
※ Add suffix "E2" or "E3" for 2-hr or 3-hr emergency lighting option
※ Add suffix "F" for optional fused terminal blocks
Model
Lamp
Type
Length
L (mm)
Width
W (mm)
Height
H (mm)
HLA-5#168DA
T8 G13, 1x18W
599
299
95
HLA-5#218DA
T8 G13, 2x18W
599
299
95
HLA-5#318DA
T8 G13, 3x18W
599
599
95
HLA-5#418DA
T8 G13, 4x18W
599
599
95
HLA-5#136DA
T8 G13, 1x36W
1,199
299
95
HLA-5#236DA
T8 G13, 2x36W
1,199
299
95
HLA-5#336DA
T8 G13, 3x36W
1,199
599
95
HLA-5#436DA
T8 G13, 4x36W
1,199
599
95
※ Replace "#" with "G1", "G2", "G3", "M1", "M2" or "M3" for required optics
※ Add suffix "E2" or "E3" for 2-hr or 3-hr emergency lighting option
※ Add suffix "F" for optional fused terminal blocks