Features
High luminous efficacy COB LED from Citizen
Flicker-free LED driver
Tilt-able to adjust direction of light beam
Low temperature rise
LED with 50K hours life at L70
Options for CRI higher than 80 and 90
System efficacy up to 100 lm/W
Suitable for emergency lighting kit
Anode oxide aluminum body
Complies with RoHS directive
Option for 1-10V dimmable driver
Characteristics
| | |
| --- | --- |
| Driver supply voltage | 220-240 VAC ±10% |
| Circuit power | 8W |
| LED supply voltage | 37.5V DC |
| LED supply current | 160mA |
| Ambient temperature (ta) | -10 … +50°C |
| Power factor | 95% |
| THD | <15% |
| Ceiling cut-out | 75mm |
| Trim diameter | 85mm |
| CRI | >80, >90 |
| Beam angle | 15/24/36° |
| Ingress protection | IP20 |
| Lumen maintenance (L70) | >50K Hrs |
※ Data tested with standard LED Driver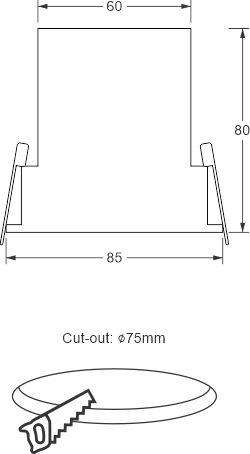 LED Chips
The Citizen LEDs are characterised by very high efficacy and colour rendering index and durability. Options for Ra 90 (min.) and Ra 97 (typical) are available.
The chromaticity range is narrower and within MacAdam 3-step ellipse from the chromaticity centers (ANSI CCT standard).
They are IES lM-80-2008 (Measuring Lumen Maintenance of LED Light Sources) certified for the best reliability and performance.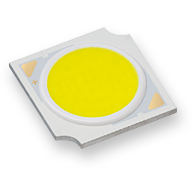 LED Drivers
HLT Flicker-Free Drivers are flicker-free constant current driver for non-dimming applications. The drivers are characterised by very high reliability and performance.
For dimming applications, HLT 1-10 V Dimming Drivers can be selected. The drivers support industrial standard 1-10V dimming interface.
To have emergency lighting function,  HEL emergency lighting units are used for both AC and DC battery supplies. 

Five steps dimming is provided via the infrared remote controller.

DMX-512 dimming driver is also available for the downlight.
Compliances
EN 61347-2-1 Lamp control-gear. Particular requirements for starting devices (other than glow starters)
EN 61347-2-13 Lamp control gear - Part 2-3: Part 2-13: Particular requirements for d.c. or a.c. supplied electronic controlgear
for LED modules
EN 62384 DC or AC supplied electronic control gear for LED modules. Performance requirements
EN 55015 Limits and methods of measurement of radio disturbance characteristics of electrical lighting and similar equipment
EN 61000-3-2 Electromagnetic compatibility (EMC) – Part 3-2: Limits – Limits for harmonic current emissions (equipment input current ≤ 16 A per phase)
EN 61000-3-3 Electromagnetic compatibility (EMC) – Part 3-3: Limits – Limitation of voltage changes, voltage fluctuations and flicker in public low-voltage supply systems, for equipment with rated current ≤ 16 A per phase and not subject to conditional connection
EN 61547 Equipment for general lighting purposes. EMC immunity requirements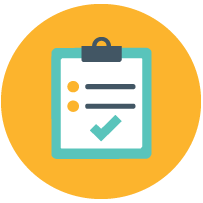 | Model | CCT (K) | CRI | Beam Angle (°) | Lumen (lm) | Efficacy (lm/W) | LED Driver |
| --- | --- | --- | --- | --- | --- | --- |
| HLS-SW6-15-827F | 2700 | >80 | 15 |   | 100 | HLT-160-42F |
| HLS-SW6-15-830F | 3000 | >80 | 15 |   | 100 | HLT-160-42F |
| HLS-SW6-15-840F | 4000 | >80 | 15 |   | 100 | HLT-160-42F |
| HLS-SW6-15-865F | 6500 | >80 | 15 |   | 100 | HLT-160-42F |
| HLS-SW6-15-927F | 2700 | >90 | 15 |   | 100 | HLT-160-42F |
| HLS-SW6-15-930F | 3000 | >90 | 15 |   | 100 | HLT-160-42F |
| HLS-SW6-15-940F | 4000 | >90 | 15 |   | 100 | HLT-160-42F |
| HLS-SW6-15-965F | 6500 | >90 | 15 |   | 100 | HLT-160-42F |
| HLS-SW6-24-827F | 2700 | >80 | 24 |   | 100 | HLT-160-42F |
| HLS-SW6-24-830F | 3000 | >80 | 24 |   | 100 | HLT-160-42F |
| HLS-SW6-24-840F | 4000 | >80 | 24 |   | 100 | HLT-160-42F |
| HLS-SW6-24-865F | 6500 | >80 | 24 |   | 100 | HLT-160-42F |
| HLS-SW6-24-927F | 2700 | >90 | 24 |   | 100 | HLT-160-42F |
| HLS-SW6-24-930F | 3000 | >90 | 24 |   | 100 | HLT-160-42F |
| HLS-SW6-24-940F | 4000 | >90 | 24 |   | 100 | HLT-160-42F |
| HLS-SW6-24-965F | 6500 | >90 | 24 |   | 100 | HLT-160-42F |
| HLS-SW6-36-827F | 2700 | >80 | 36 |   | 100 | HLT-160-42F |
| HLS-SW6-36-830F | 3000 | >80 | 36 |   | 100 | HLT-160-42F |
| HLS-SW6-36-840F | 4000 | >80 | 36 |   | 100 | HLT-160-42F |
| HLS-SW6-36-865F | 6500 | >80 | 36 |   | 100 | HLT-160-42F |
| HLS-SW6-36-927F | 2700 | >90 | 36 |   | 100 | HLT-160-42F |
| HLS-SW6-36-930F | 3000 | >90 | 36 |   | 100 | HLT-160-42F |
| HLS-SW6-36-940F | 4000 | >90 | 36 |   | 100 | HLT-160-42F |
| HLS-SW6-36-965F | 6500 | >90 | 36 |   | 100 | HLT-160-42F |
| Model | CCT (K) | CRI | Lumen (lm) | Efficacy (lm/W) | LED Driver |
| --- | --- | --- | --- | --- | --- |
| HLD-V614W-827A | 2700 | >80 | 1280 | 80 | HLT-400-42A |
| HLD-V614W-830A | 3000 | >80 | 1280 | 80 | HLT-400-42A |
| HLD-V614W-840A | 4000 | >80 | 1410 | 88 | HLT-400-42A |
| HLD-V614W-865A | 6500 | >80 | 1410 | 88 | HLT-400-42A |
| HLD-V614W-927A | 2700 | >90 | 1280 | 80 | HLT-400-42A |
| HLD-V614W-930A | 3000 | >90 | 1280 | 80 | HLT-400-42A |
| HLD-V614W-940A | 4000 | >90 | 1410 | 88 | HLT-400-42A |
| HLD-V614W-965A | 6500 | >90 | 1410 | 88 | HLT-400-42A |
| Model | CCT (K) | CRI | Lumen (lm) | Efficacy (lm/W) | LED Driver |
| --- | --- | --- | --- | --- | --- |
| HLD-V614W-827E※ | 2700 | >80 | 1280 | 80 | HEL-400-42 |
| HLD-V614W-830E※ | 3000 | >80 | 1280 | 80 | HEL-400-42 |
| HLD-V614W-840E※ | 4000 | >80 | 1410 | 88 | HEL-400-42 |
| HLD-V614W-865E※ | 6500 | >80 | 1410 | 88 | HEL-400-42 |
| HLD-V614W-927E※ | 2700 | >90 | 1280 | 80 | HEL-400-42 |
| HLD-V614W-930E※ | 3000 | >90 | 1280 | 80 | HEL-400-42 |
| HLD-V614W-940E※ | 4000 | >90 | 1410 | 88 | HEL-400-42 |
| HLD-V614W-965E※ | 6500 | >90 | 1410 | 88 | HEL-400-42 |
※ Use suffix "2" or "3" for 2-hr or 3-hr emergency lighting option