LED Light and Flickering
Invisible flicker exists for most LED lights
Working under invisible flicker causes dizziness, headaches and and ill-feeling
New LED drivers offer flicker-free operation
Features
Dual stage constant current LED driver
Flicker-free operation
Active power factor correction
Low total current harmonic distortion
Constant light output over wide mains voltage range (100 – 265VAC)
Mains over-voltage protection for 320VAC, 1 hour
Mains under-voltage protection
Open circuit protection
Short circuit protection
Over-temperature protection
All protections are auto restart
Electrical Characteristics
| | |
| --- | --- |
| Rated supply voltage | 220 VAC ±10% |
| Supply frequency | 50-60 Hz |
| Operation life | > 50,000 Hrs |
| Lamp switching cycles | 100,000 |
| Ambient temperature (ta) | -20 … +50°C |
| Dimensions (L x W X H) | 164 x 40 x 30 mm |
| Mounting hole distance | 156 mm |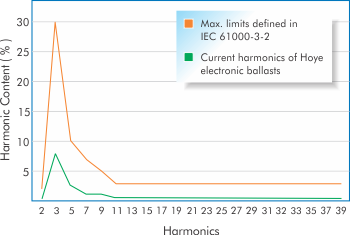 Active Power Factor Correction
With the internal active harmonic filter, power factor of Hoye electronic ballasts is higher than 98% and total harmonic distortion is reduced to less than 10%, which is far beyond the limits of IEC 61000-3-2.
Electromagnetic Interference
The electromagnetic interference of Hoye electronic ballasts is further suppressed with the improved circuit design technologies. EMC performance is superior to most other products in the market.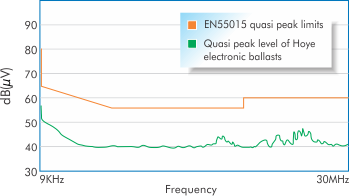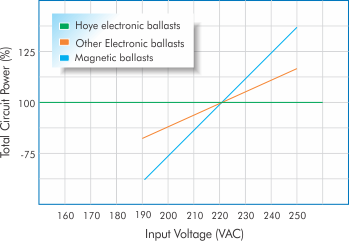 Input Regulation
With the internal voltage regulation circuit, the luminous flux is unaffected by mains voltage. It provides a comfortable and stable light source for the environment.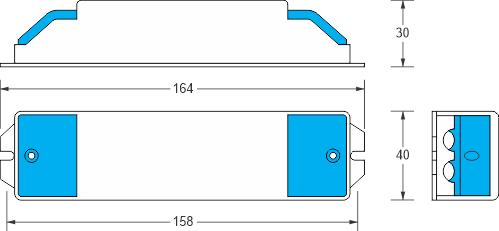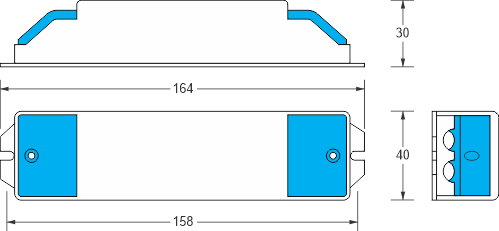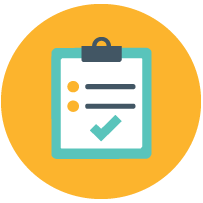 Compliances
EN 61347-2-1 Lamp control-gear. Particular requirements for starting devices (other than glow starters)
EN 61347-2-13 Lamp control gear - Part 2-3: Part 2-13: Particular requirements for d.c. or a.c. supplied electronic controlgear
for LED modules
EN 62384 DC or AC supplied electronic control gear for LED modules. Performance requirements
EN 55015 Limits and methods of measurement of radio disturbance characteristics of electrical lighting and similar equipment
EN 61000-3-2 Electromagnetic compatibility (EMC) – Part 3-2: Limits – Limits for harmonic current emissions (equipment input current ≤ 16 A per phase)
EN 61000-3-3 Electromagnetic compatibility (EMC) – Part 3-3: Limits – Limitation of voltage changes, voltage fluctuations and flicker in public low-voltage supply systems, for equipment with rated current ≤ 16 A per phase and not subject to conditional connection
EN 61547 Equipment for general lighting purposes. EMC immunity requirements
Ordering Information
Model
Circuit
Power (W)
Lamp
Power (W)
PF
(%)
THD
(%)
tc
(°C)
Weight
(g)
HLT-120-42F
5.9
4.5
93
15
65
 
HLT-220-42F
9.6
8.0
96
15
65
 
HLT-225-42F
9.9
9.0
96
15
65
 
HLT-300-42F
13.3
10.0
96
15
65
 
HLT-400-42F
16.3
14.0
96
15
65
 
HLT-450-42F
19.7
18.0
96
15
65
 
HLT-550-42F
25.2
20.0
96
15
65
 
HLT-600-42F
26.6
24.0
96
15
65
 
HLT-700-42F
28.6
28.0
96
15
65