HXS SLIM SERIES
DIRECTIONAL PICTOGRAM LED EXIT SIGN
Thinnest bezel, just 4mm width

Ultra thin, 17mm with gear & rechargeable battery

Full features, with auto-self test and remote control

Hight brightness, min 200 cd/㎡

Flat and clean back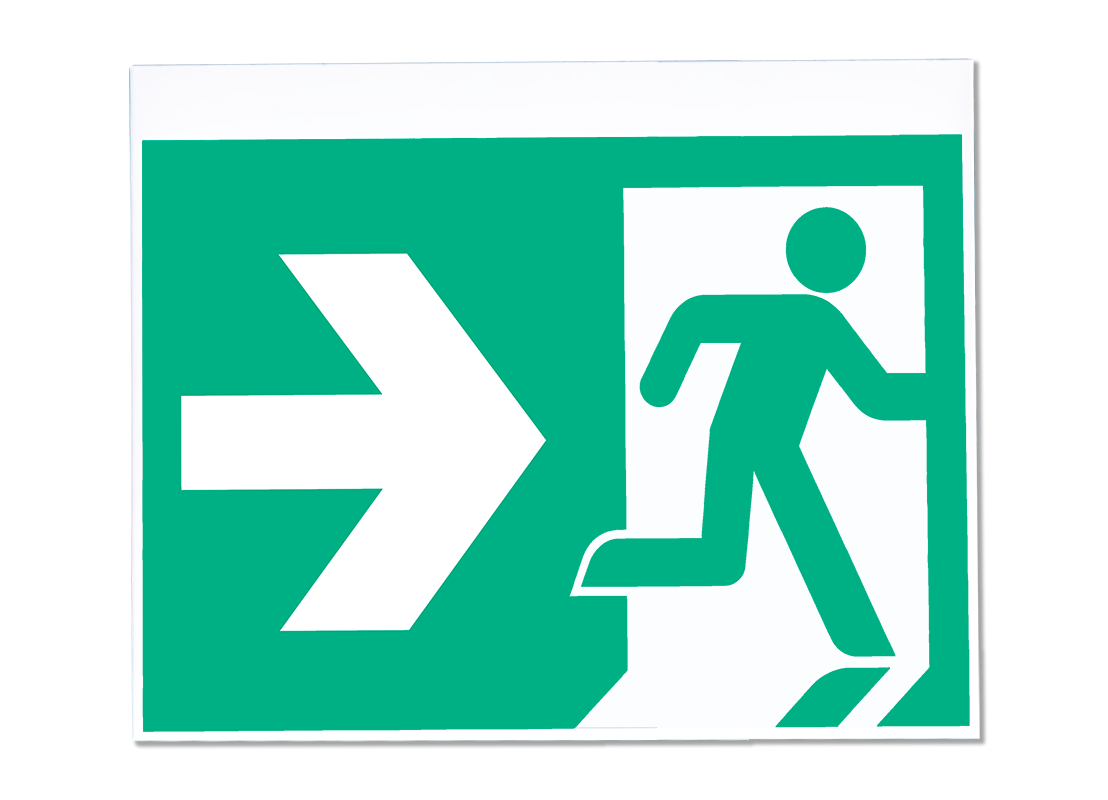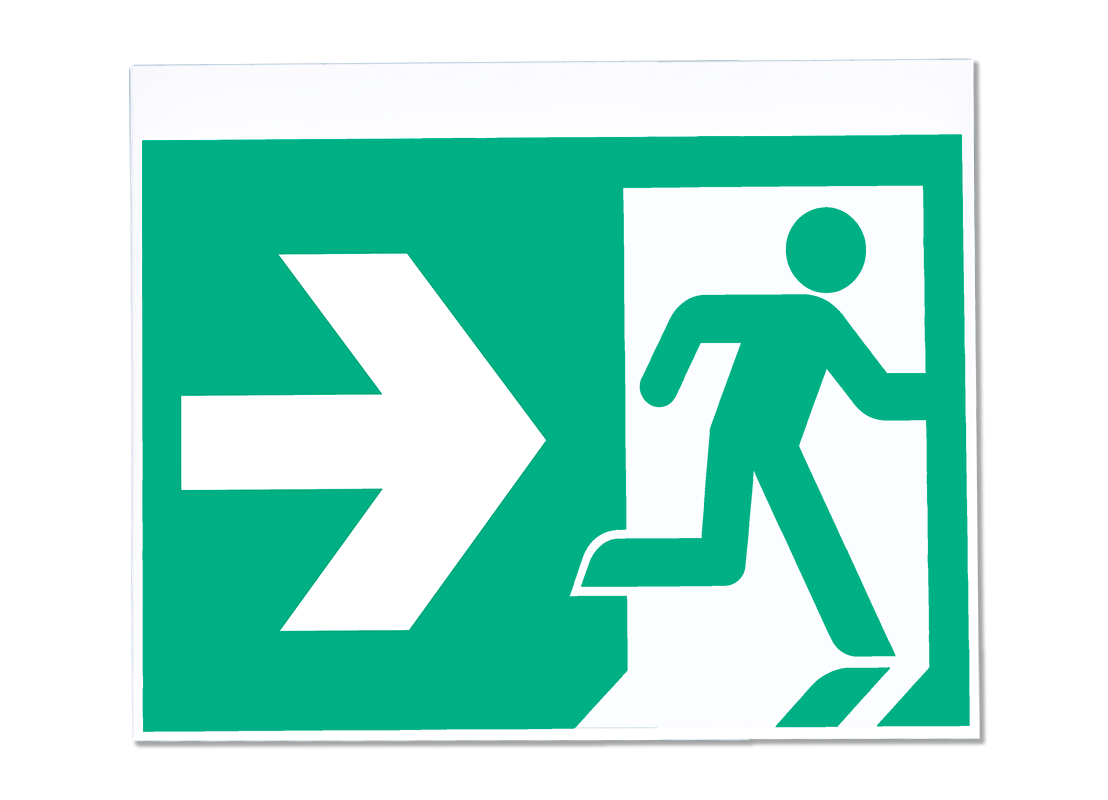 Features
Slim design with 18mm edge and 4mm bezel
Intelligent LED exit signs with automatic self-test
Nichia LEDs with 50K hours life at L90, with IES LM-80-08 certified
System power is only 2W
Full solid-state design without mechanical part
Constant brightness control for both AC and DC operations
Programmable lamp flashing in emergency mode
Less than 5°C temperature rise for the whole system
Deep-discharge shutdown for battery protection
Optically isolated low voltage test switch
High efficient switching mode charger with full protections
Pulse charge mode for full battery
Optional infrared remote control for self-test, system set up and dimming
Electrical Characteristics
| | |
| --- | --- |
| Rated supply voltage | 220-240 VAC (-20%, +10%) |
| Supply frequency | 50-60 Hz |
| Circuit power | 2.0W max |
| Changeover time | <0.1 Sec |
| Recharge time | <12 hrs |
| Rated discharge time | 4 hrs |
| Power factor | >0.8 |
| Lumen Maintenance (L70) | >50K Hrs |
| Discharge cut-off voltage | ≤1.0V/cell |
| Ambient temperature (ta) | 0 … +50°C |
| Max. temperature rise (Δt) | <5°C |
| Battery type | NiCd |
| Luminance | 200 cd/㎡ |
LED Chips
The series incorporates best of best Nichia LEDs from Japan. The LEDs have the longest LED life and the best performance in the industry. They are IES lM-80-2008 (Measuring Lumen Maintenance of LED Light Sources) certified for the best reliability and performance. For eye safety, the LEDs are also IEC 62471:2008 (Photobiological Safety of Lamps and Lamp Systems) certificated.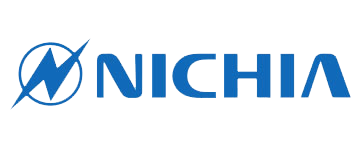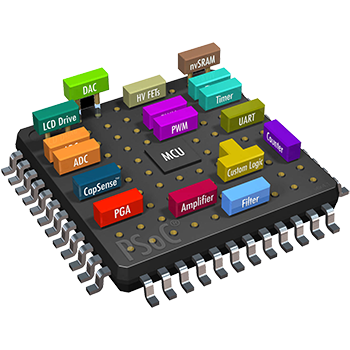 Micro-Controller Controlled Operations
The whole system is software controlled by a single chip micro-controller. These include battery charging, discharge discharging, system changeover, fault protections, LED indications and infrared remote control. The improves system reliability and makes the system smarter for the whole operations.
Self-test
The system will perform automatic diagnostic for the control gear itself and also the battery conditions. It will start the diagnostic every month for the following test: Charger LED lamp System changeover Battery voltage Battery discharge Once fault is found, the red LED indicator will flash with different patterns for various error types.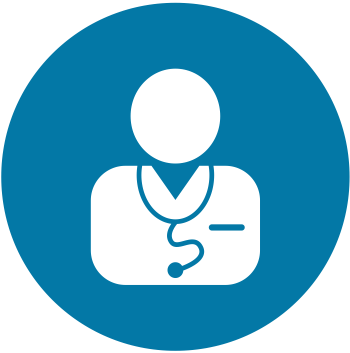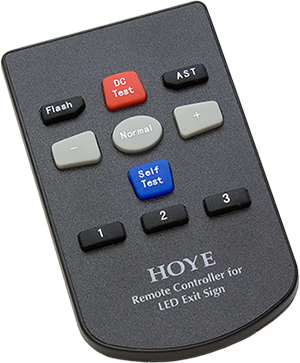 Remote Control
The infrared remote control makes maintenance easier than ever. It can be used to set the LED exit sign system settings and self-test functions. Panel brightness dimming control in normal operation Flashing model in emergency mode System changeover test (simulate traditional test button) On-demand self-test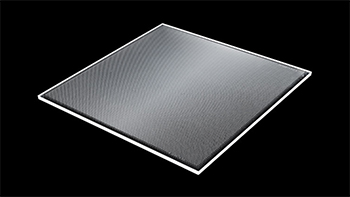 Light Guide Panel
Light guide panel is a transparent acrylic panel made from pure PMMA resin, on whose bottom face a dot matrix is printed. The light source is on its edge. It distributes the light coming from the light source evenly over the whole upper face of the acrylic panel. Light guide panel is characterised by high uniformity of light and efficiency.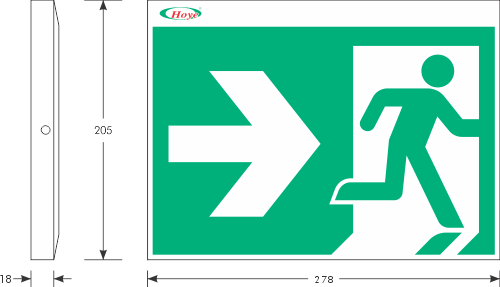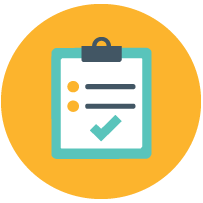 Compliances
FSD Circular Letter No. 5/2021 Fire Safety Requirements for Emergency Lighting Systems in Licensed/Registered Premises
BS 5266-1:2016 Emergency lighting – Code of practice for the emergency lighting of premises
BS EN 1838:2013 Lighting applications. Emergency lighting
EN 61347-2-13 Lamp controlgear. Particular requirements for d.c. or a.c. supplied electronic controlgear for LED modules
EN 62384 DC or AC supplied electronic control gear for LED modules. Performance requirements
EN 60598-1 Luminaires. General requirements and tests
EN 60598-2-22 Luminaires. Particular requirements. Luminaires for emergency lighting
EN 55015 Limits and methods of measurement of radio disturbance characteristics of electrical lighting and similar equipment
EN 61000-3-2 Electromagnetic compatibility (EMC). Limits. Limits for harmonic current emissions (equipment input current ≤ 16 A per phase)
EN 61000-3-3 Electromagnetic compatibility (EMC). Limits. Limitation of voltage changes, voltage fluctuations and flicker in public low-voltage supply systems, for equipment with rated current ≤ 16 A per phase and not subject to conditional connection
EN 61547 Equipment for general lighting purposes. EMC immunity requirements

Ordering Information
| Model | Width (mm) | Legend | Illuminated Side |
| --- | --- | --- | --- |
| HXS-S3SD | 278 | D | Single |
| HXS-S3SE | 278 | E | Single |
| HXS-S3SF | 278 | F | Single |
| HXS-S3SG | 278 | G | Single |
| HXS-S3SH | 278 | H | Single |
| HXS-S3SI | 278 | I | Single |