LED DOWNLIGHTS
HLD, 5" 10W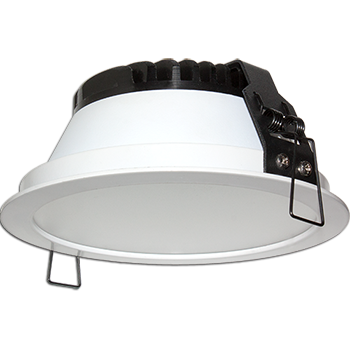 Features
No multiple light spot effect
With an external constant current transformer
Low temperature rise
Nichia LEDs with 50K hours life at L70, with IES LM-80-08 certified
High number switching cycles
System efficacy up to 88 lm/W
IP54 rated, IP65 option available
Suitable for emergency lighting kit
Nano-coated aluminium reflector
Anode oxide aluminum body
No ultraviolet light emission
Complies with RoHS directive
Dimmable with optional 1-10V or DMX-512 drivers
Characteristics
| | |
| --- | --- |
| Driver supply voltage | 220-240 VAC ±10% |
| Circuit power | 11.5W |
| LED supply voltage | 25V DC (max) |
| LED supply current | 320mA |
| Ambient temperature (ta) | -10 … +50°C |
| Power factor | 95% |
| THD | <15% |
| Ceiling cut-out | 130mm |
| Trim diameter | 140mm |
| CRI | >80 |
| Beam angle | 90° |
| Lumen maintenance (L70) | >50K Hrs |
※ Data tested with standard LED Driver
LED Chips
The series incorporates best of best Nichia LEDs from Japan. The LEDs have the longest LED life and the best performance in the industry.
They are IES lM-80-2008 (Measuring Lumen Maintenance of LED Light Sources) certified for the best reliability and performance.
For eye safety, the LEDs are also IEC 62471:2008 (Photobiological Safety of Lamps and Lamp Systems) certificated.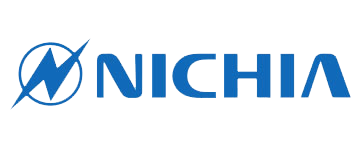 Compliances
EN 61347-2-1 Lamp controlgear. Particular requirements for starting devices (other than glow starters)
EN 61347-2-13 Lamp controlgear. Particular requirements for d.c. or a.c. supplied electronic controlgear for LED modules
EN 62384 DC or AC supplied electronic control gear for LED modules. Performance requirements
EN 60598-1 Luminaires. General requirements and tests
EN 60598-2-2 Luminaires. Particular requirements. Recessed luminaires
EN 60598-2-22 Luminaires. Particular requirements. Luminaires for emergency lighting
EN 55015 Limits and methods of measurement of radio disturbance characteristics of electrical lighting and similar equipment
EN 61000-3-2 Electromagnetic compatibility (EMC). Limits. Limits for harmonic current emissions (equipment input current ≤ 16 A per phase)
EN 61000-3-3 Electromagnetic compatibility (EMC). Limits. Limitation of voltage changes, voltage fluctuations and flicker in public low-voltage supply systems, for equipment with rated current ≤ 16 A per phase and not subject to conditional connection
EN 61547 Equipment for general lighting purposes. EMC immunity requirements
FSD Circular Letter No. 1/2006: PPA-104(A) 4th Rev Fire Safety Standards for Emergency Lighting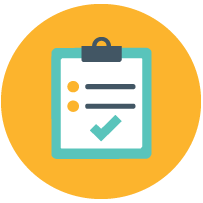 Model
IP
CCT
(K)
Lumen
(lm)
Efficacy
(lm/W)
LED
Driver
HLD-110SW-827
54
2700
915
80
HLT-320-25
HLD-110SW-830
54
3000
1012
88
HLT-320-25
HLD-110SW-840
54
4000
1012
88
HLT-320-25
HLD-110SW-827P
65
2700
915
80
HLT-320-25
HLD-110SW-830P
65
3000
1012
88
HLT-320-25
HLD-110SW-840P
65
4000
1012
88
HLT-320-25
Model
IP
CCT
(K)
Lumen
(lm)
Efficacy
(lm/W)
LED
Driver
HLD-110SW-827A
54
2700
915
80
HLT-320-25A
HLD-110SW-830A
54
3000
1012
88
HLT-320-25A
HLD-110SW-840A
54
4000
1012
88
HLT-320-25A
HLD-110SW-827PA
65
2700
915
80
HLT-320-25A
HLD-110SW-830PA
65
3000
1012
88
HLT-320-25A
HLD-110SW-840PA
65
4000
1012
88
HLT-320-25A
Model
IP
CCT
(K)
Lumen
(lm)
Efficacy
(lm/W)
LED
Driver
HLD-110SW-827X
54
2700
915
80
HLT-320-25X
HLD-110SW-830X
54
3000
1012
88
HLT-320-25X
HLD-110SW-840X
54
4000
1012
88
HLT-320-25X
HLD-110SW-827PX
65
2700
915
80
HLT-320-25X
HLD-110SW-830PX
65
3000
1012
88
HLT-320-25X
HLD-110SW-840PX
65
4000
1012
88
HLT-320-25X
Model
IP
CCT
(K)
Lumen
(lm)
Efficacy
(lm/W)
LED
Driver
HLD-110SW-827E※
54
2700
915
80
HEL-320-25
HLD-110SW-830E※
54
3000
1012
88
HEL-320-25
HLD-110SW-840E※
54
4000
1012
88
HEL-320-25
HLD-110SW-827PE※
65
2700
915
80
HEL-320-25
HLD-110SW-830PE※
65
3000
1012
88
HEL-320-25
HLD-110SW-840PE※
65
4000
1012
88
HEL-320-25
※ Use suffix "2" or "3" for 2-hr or 3-hr emergency lighting option