Features
Long life LED
Power consumption is only 60% of T8 luminaires with electronic ballasts
Direct replacement for fluorescent luminaires
System efficacy up to 100lm/w
High CRI
35,000 hours LED life
Optional 1-10V or DMX-512 dimming interface
LED transformers are replaceable
Options for 2-hour or 3-hour emergency lighting kits
Electrical Characteristics
| | |
| --- | --- |
| Rated supply voltage | 220-240 VAC ±10% |
| Lamp power | 27W |
| Circuit power | 30W |
| Lamp switching cycles | >200,000 |
| Ambient temperature (ta) | -20 … +50°C |
| Driver efficiency | up to 90% |
| Power factor | ≥95% |
| THD | <15% |
| Protection | IP20 |
| CRI | >80 |
| Lumen maintenance (L70) | >35K Hrs |
LED Drivers
HLT Drivers are used for non-dimming applications. The drivers are characterised by very high reliability and performance.
For dimming applications, HLT 1-10 V Dimming Drivers can be selected. The drivers support industrial standard 1-10V dimming interface.
To have emergency lighting function,  HEL emergency lighting units are used for both AC and DC battery supplies. Five steps dimming is provided via the infrared remote controller. DMX-512 dimming driver is also available for the downlight.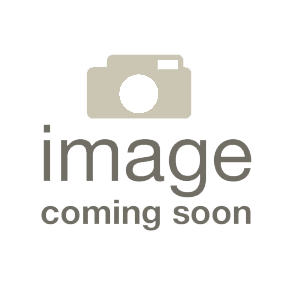 Compliances
EN 61347-2-1 Lamp controlgear. Particular requirements for starting devices (other than glow starters)
EN 61347-2-13 Lamp controlgear. Particular requirements for d.c. or a.c. supplied electronic controlgear for LED modules
EN 60929 AC and/or DC-supplied electronic control gear for tubular fluorescent lamps – Performance requirements
EN 60598-1 Luminaires. General requirements and tests
EN 60598-2-2 Luminaires. Particular requirements. Recessed luminaires
EN 60598-2-22 Luminaires. Particular requirements. Luminaires for emergency lighting
EN 55015 Limits and methods of measurement of radio disturbance characteristics of electrical lighting and similar equipment
EN 61000-3-2 Electromagnetic compatibility (EMC). Limits. Limits for harmonic current emissions (equipment input current ≤ 16 A per phase)
EN 61000-3-3 Electromagnetic compatibility (EMC). Limits. Limitation of voltage changes, voltage fluctuations and flicker in public low-voltage supply systems, for equipment with rated current ≤ 16 A per phase and not subject to conditional connection
EN 61547 Equipment for general lighting purposes. EMC immunity requirements
FSD Circular Letter No. 1/2006: PPA-104(A) 4th Rev Fire Safety Standards for Emergency Lighting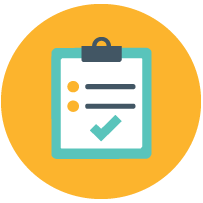 Model
CCT
(K)
Lumen
(lm)
Efficacy
(lm/W)
LED
Driver
Dimensions
L x W x H (mm)
HLL-T22-27-830
3000
2565
95
HLT-700-42
595 x 595 x 80
HLL-T22-27-840
4000
2565
95
HLT-700-42
595 x 595 x 80
HLL-T22-27-865
6500
2860
100
HLT-700-42
595 x 595 x 80
Model
CCT
(K)
Lumen
(lm)
Efficacy
(lm/W)
LED
Driver
Dimensions
L x W x H (mm)
HLL-T22-27-830A
3000
2565
95
HLT-700-42A
595 x 595 x 80
HLL-T22-27-840A
4000
2565
95
HLT-700-42A
595 x 595 x 80
HLL-T22-27-865A
6500
2860
100
HLT-700-42A
595 x 595 x 80
Model
CCT
(K)
Lumen
(lm)
Efficacy
(lm/W)
LED
Driver
Dimensions
L x W x H (mm)
HLL-T22-27-830X
3000
2565
95
HLT-700-42X
595 x 595 x 80
HLL-T22-27-840X
4000
2565
95
HLT-700-42X
595 x 595 x 80
HLL-T22-27-865X
6500
2860
100
HLT-700-42X
595 x 595 x 80
Model
CCT
(K)
Lumen
(lm)
Efficacy
(lm/W)
LED
Driver
Dimensions
L x W x H (mm)
HLL-T22-27-830E※
3000
2565
95
HEL-700-42
595 x 595 x 80
HLL-T22-27-840E※
4000
2565
95
HEL-700-42
595 x 595 x 80
HLL-T22-27-865E※
6500
2860
100
HEL-700-42
595 x 595 x 80
※ Use suffix "2" or "3" for 2-hr or 3-hr emergency lighting option