Features
Suitable for HLL (external driver) or HLI (Integrated driver) T8 G13 base LED lamps
LED drivers included for HLL T8 LED lamps
Various choices for different series of LED lamps
Available in single and double lamp versions
Option of 1-10V dimming
Ingress protection rating: IP65
Electrical Characteristics
See details information below:
Constructions
| | |
| --- | --- |
| Body | White powered coated sheet body |
| Lamp holder | BJB, flame retardant grade |
| Wires | UL approved, 105°C |
| Terminal block | BJB, flame retardant grade |
LED Drivers
HLL T8 LED lamps are driven by external HLT LED drivers. The low voltage DC operation increases the safety as well as easier to incorporate with emergency lighting.
HLT series is the durable, high-performance LED drivers are specifically designed to work with Hoye LED T8 lamps, LED spotlights and LED downlights.
The drivers have buit-in active power factor correction with very low harmonic distortion. Protections with over-current, short-ciruict and open-circuit are provided with automatic restart for ease of use.
More dimming drivers are available with 1-10V or DMX-512 dimming interface.
LED Drivers
HLT Drivers are used for non-dimming applications. The drivers are characterised by very high reliability and performance.
For dimming applications, HLT 1-10 V Dimming Drivers can be selected. The drivers support industrial standard 1-10V dimming interface.

Compliances
EN 61347-2-1 Lamp controlgear. Particular requirements for starting devices (other than glow starters)
EN 61347-2-13 Lamp controlgear. Particular requirements for d.c. or a.c. supplied electronic controlgear for LED modules
EN 62384 DC or AC supplied electronic control gear for LED modules. Performance requirements
EN 60598-1 Luminaires. General requirements and tests
EN 60598-2-1 Luminaires. Particular requirements. Specification for fixed general purpose luminaires
EN 55015 Limits and methods of measurement of radio disturbance characteristics of electrical lighting and similar equipment
EN 61000-3-2 Electromagnetic compatibility (EMC). Limits. Limits for harmonic current emissions (equipment input current ≤ 16 A per phase)
EN 61000-3-3 Electromagnetic compatibility (EMC). Limits. Limitation of voltage changes, voltage fluctuations and flicker in public low-voltage supply systems, for equipment with rated current ≤ 16 A per phase and not subject to conditional connection
EN 61547 Equipment for general lighting purposes. EMC immunity requirements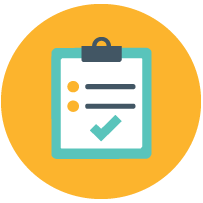 Model
Lamp
Type
Lamp
Count
Length
(mm)
HFW-D8-12L
T8 G13 600mm
1
660
HFW-D8-14L
T8 G13 1200mm
1
1276
HFW-D8-15L
T8 G13 1500mm
1
1576
HFW-D8-22L
T8 G13 600mm
2
660
HFW-D8-24L
T8 G13 1200mm
2
1276
HFW-D8-25L
T8 G13 1500mm
2
1576
※ Add suffix "F" for optional fused terminal blocks
Model
Lamp
Type
Lamp
Count
Length
(mm)
HFW-D8-12LA
T8 G13 600mm
1
660
HFW-D8-14LA
T8 G13 1200mm
1
1276
HFW-D8-15LA
T8 G13 1500mm
1
1576
HFW-D8-22LA
T8 G13 600mm
2
660
HFW-D8-24LA
T8 G13 1200mm
2
1276
HFW-D8-25LA
T8 G13 1500mm
2
1576
※ Add suffix "F" for optional fused terminal blocks
Model
Lamp
Type
Lamp
Count
Length
(mm)
HFW-D8-12I
T8 G13 600mm
1
660
HFW-D8-14I
T8 G13 1200mm
1
1276
HFW-D8-15I
T8 G13 1500mm
1
1576
HFW-D8-22I
T8 G13 600mm
2
660
HFW-D8-24I
T8 G13 1200mm
2
1276
HFW-D8-25I
T8 G13 1500mm
2
1576
※ Add suffix "F" for optional fused terminal blocks